Out On A Limb is available on DVD and Streaming for
Academic & Institutional Use(30 additional minutes of Bonus Stories & Interviews are included on DVD version only)

​To Order the Streaming Version, please go to:

Vimeo On Demand at

https://vimeo.com/ondemand/outonalimbdocumentary

Questions about closed captions or how to obtain bonus material if you have selected streaming? Please contact us directly and we'll help:
daria@outonalimbdocumentary.com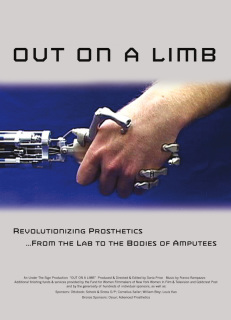 Universities, Colleges & Institutions - Academic DVD
Price applies to universities, colleges, hospitals, corporations, museums, government agencies, the armed services, and includes public performance rights for classroom, organizational or library use by the acquiring institution for non-paying audiences only. Note: if you require a Purchase Order/Invoice, we can accommodate. Please contact us directly at the email below.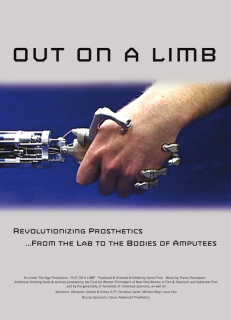 K-12, Public libraries, Vet Groups, Clinicians & Select Groups - Community DVD
Price applies to K-12 schools and public libraries. We also offer this discount to Clinics, Veteran Groups, community-based & non-profit organizations, student groups, and institutions with limited budgets may inquire. License covers public performance rights for non-paying audiences only.
Note: Purchase Order/Invoice, can be accommodated. Contact us directly at the email below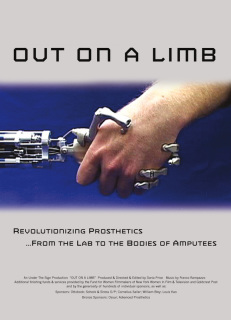 Private Home Use & Prosthetics Clinic Use DVD
Home use DVDs are for private individual and family use. Prosthetic clinics may also purchase this to show or sell to their individual patients. This DVD is not licensed for public, educational or community screenings of any kind. Not available for streaming.
International Note
The version currently available is NTSC, region code 0. Although these DVDs can be played in most players around the world, it may not work in your country. Please check with your equipment manufacturer. Also check your country's regulations regarding customs, excise tax, or duties as they may affect the cost of a purchased DVD

Public Screenings
Prices for public exhibition in theatres, museums, and cultural institutions are based on format, venue capacity, and ticket price. We will also be happy to help arrange for the appearance of a participant in the film and/or the director at your screening.